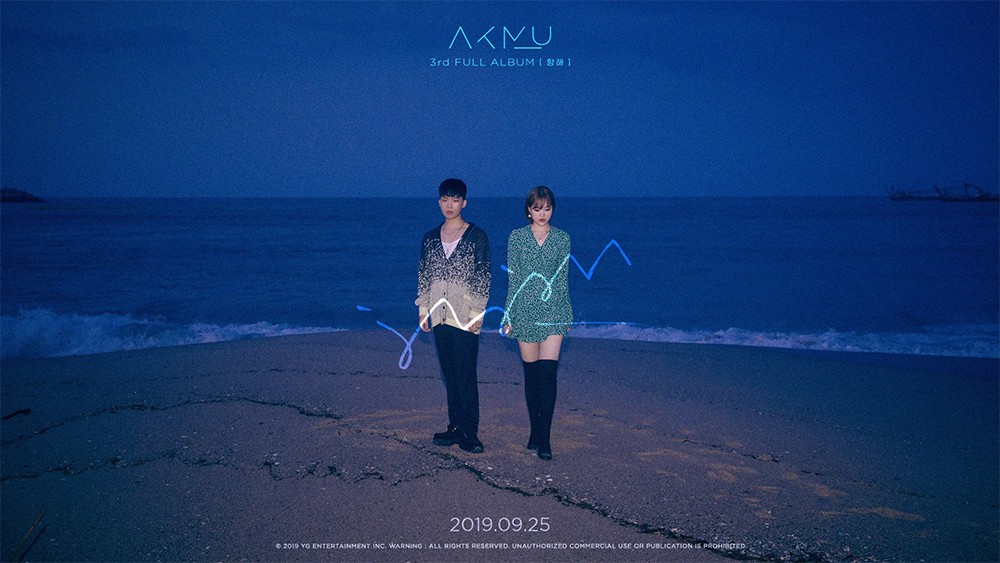 After a two year hiatus, Akdong Musicians or AMKU is back and better than ever. The sibling duo released their last single Dinosaur, in 2017 before Chanhyuk's mandatory military service. While he's been away, Suhyun, has been making her presence known through drama OSTs, web dramas, features, and of course, teaching us how to beautify ourselves on her Youtube channel 이수현Leesuhyun. Chanhyuk, recently returned from his military service and like any brilliant genius (yes, I'm being bias), he put pen and paper together and decided to bless us with new music.
Sailing, retains the folky electropop, fans are used to but also adds it's own…grown or growing sound. It has that "I've experienced a lot in my life and have reflected on my decisions" feel. The theme is blue and grey, floating through life or the ocean. With 10 singles, each telling it's own story and struggle, I'd describe the album as a love letter to the past and hopes for the future. You're sailing in open waters without a care in the world.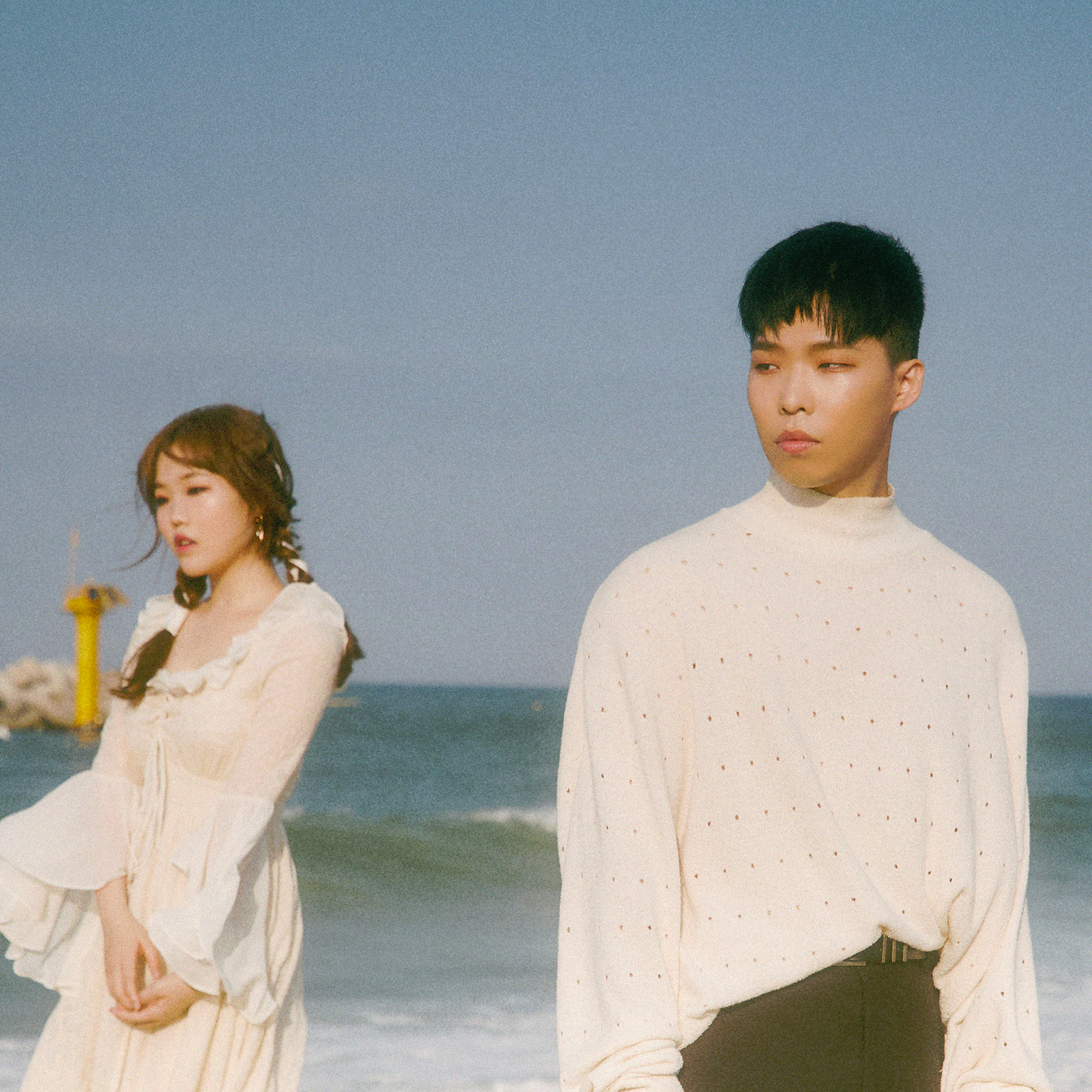 The first single," Chantey" is Suhyun's solo. It's very hollow, it's just Suhyun's voice and a acoustic guitar. Chantey has a somber mood, very cold, but also calming. This leads to "Fish in Water", which is upbeat and folkpop, reminds me of the AKMU from the past during their Kpop Star days (the season 2 winners). I enjoyed listening to this, it feels as if you're running away from your responsibilities, while trying to catch the last ferry off an island called life. As you reach the ferry, it begins to pull away, you leap not caring what happens next. The duo's vocals blend so well, I become lost in my own fantasy and escape reality.
Then we have…"How can I love the heartbreak, you're the one I love" the title track, which recently received a Perfect All Kill (number one in all categories and genres), is so heartbreaking, hence the name. It has an entire orchestra behind the vocals, piano and violins, and somber lyrics. The music video starts with a painting of the ocean, switching to a lonely boat sailing in the middle of nowhere. Chanhyuk stroking his paint brush and Suhyun scribbling looking out the window. We see a couple or maybe individuals who know each other sitting on opposite ends of the boat. While listening, you hear the regrets of the individuals, how they wish for more. Wondering how the gap widened between them. It's a relationship you know that has ended but can't let go. What I love about this is that, It isn't just about love between two individuals but it could be about oneself. Letting go of the person you once were. Having that ability to call it quits and walk away. It end's with……."Waiting till it runs dry out of farewell."
If you're tired of the sadness but into calmness, I'd say, "Endless Dream, Good Night," "Moon", and "Whale" are your best bet. There's this lullaby and meditation and an ode to self love in these songs and its not just the lyrics. For me, Whale is interesting, trying to figure out who you are in the vast world but being okay with where you're at and acknowledging the same for others. It's also upbeat with an electric guitar and their voices sound like it's half air/half voice. With whistling sound, the entire song feels interesting as if they are singing so far from their mics but you hear everything clearly. The guitar, piano, and violin sounds blended with both vocals between 2:27 to 2:47 is dreamlike. You forget for a second were you're at until they bring you back and then it ends as fast as it came. With lyrics such as, " Maybe everyone's trying to figure out," "Whale, at least I want you to have the ocean " and " Don't be afraid, no matter how loud the roar is ," you get mix of envy and encouragement, hoping you take the opportunity to experience and enjoy the things around you.
"Freedom" and "Should've loved you more" are in a league of their own. They express their own experiences and worries. "Should've loved you more" with it's eclectic beat and feels like you're in an old movie were everyone breaks out in song and dance in the middle of the bar and then someone begins a bar fight and you an unwilling participant hide under the table regretting your life choices. Then you decide to join and let out all your anger and end up crying–screaming I SHOULD'VE LOVED YOU …better. "Freedom" is the same but you're literally running for your life, it has an uplifting melody and an air about it that makes you know that everything will be alright, so "don't sweat the small stuff" *my words. not the lyrics*
The duo ends the album with, "Let's take time", which is very complex because it sounds like Freedom, mix with Whale. They once again use a electric guitar, mix with acoustic and drums and so much more. There's a lot going on in this one song. There's a lot of strange motions and emotions you feel as you listen. It sounds like the climax of a movie when you realize what you're meant to do and you begin to run, chasing every opportunity. There are montages and then as the closing credits come you say, "I lived a good life." It is a interesting experience.
So there's 10 songs in Sailing and I've mentioned nine. Let's talk about "Farewell" a song played before "Let's take time." We end this article with "Farewell." It's a Suhyun solo and she does what she does so well, bringing out every soulful sound she can. The song is so sorrowful, regretful, and happy at the same time. There's a harp and piano in the middle. It reminds me of a time I felt so lost, I felt as if it was better to end everything. Looking back, I needed to regret and cleanse my life and that's what I believe Farewell is about. In Farewell, there's this image of saying goodbye, reminiscing, packing up and leaving. In the end, we are left crying and feeling melancholic about our final goodbye. The song ends beautifully with Suhyun humming–final lyrics "like I left the same things in my mind" remind me of an open ended drama where the writer wants you to infer how the story ends.
All in all, Sailing is a journey of self discovery and a love letter to oneself
Rate: 5/5
You can check out AKMU's Sailing and all thing's AKMU on Itunes and Spotify
photos courtesy of YG entertainment and Twitter. Lyrics from Genius Translations