Check out part two of: The Five Books Recommended By My Friends
Let's Pretend This Never Happened (A Mostly True Memoir) by Jenny Lawson
Summary: In the irreverent Let's Pretend This Never Happened, Lawson's long-suffering husband and sweet daughter help her uncover the surprising discovery that the most terribly human moments—the ones we want to pretend never happened—are the very same moments that make us the people we are today. For every intellectual misfit who thought they were the only ones to think the things that Lawson dares to say out loud, this is a poignant and hysterical look at the dark, disturbing, yet wonderful moments of our lives.  via Goodreads
Recommended: If you like cheesy stuff and characters with a sense of humor when it comes to life choices, this is the book for you.
2. The Invisible Bridge by Julie Orringer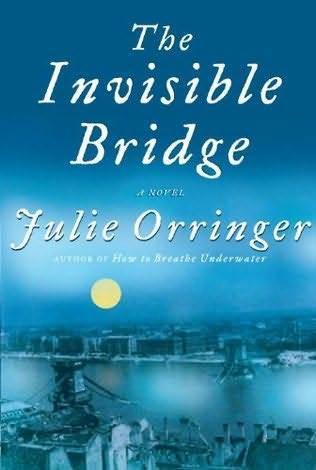 Summary: Paris, 1937. Andras Lévi, a Hungarian-Jewish architecture student, arrives from Budapest with a scholarship, a single suitcase, and a mysterious letter he has promised to deliver to C. Morgenstern on the rue de Sévigné. As he falls into a complicated relationship with the letter's recipient, he becomes privy to a secret history that will alter the course of his own life. Meanwhile, as his elder brother takes up medical studies in Modena and their younger brother leaves school for the stage, Europe's unfolding tragedy sends each of their lives into terrifying uncertainty. At the end of Andras's second summer in Paris, all of Europe erupts in a cataclysm of war. via Goodreads
Recommended: Better, realistic and intense version of Casablanca, also the visuals and character progression keeps you wanting more.
3. The Girl and the Bicycle by Mark Pett
Summary: A little girl sees a shiny new bicycle in the shop window. She hurries home to see if she has enough money in her piggy bank, but when she comes up short, she knocks on the doors of her neighbors, hoping to do their yardwork. They all turn her away except for a kindly old woman.
The woman and the girl work through the seasons, side by side. They form a tender friendship. When the weather warms, the girl finally has enough money for the bicycle. She runs back to the store, but the bicycle is gone! What happens next shows the reward of hard work and the true meaning of generosity. via Goodreads
Recommended: A beautiful about hard work and persistence, it reminds me of Mr. Roger's neighborhood, you learn a lot and leave with this overwhelming feeling of goodness.
4. Forever by Peter Hamill
Summary: This widely acclaimed bestseller is the magical, epic tale of an extraordinary man who arrives in New York in 1740 and remains … forever. Through the eyes of Cormac O'Connor – granted immortality as long as he never leaves the island of Manhattan – we watch New York grow from a tiny settlement on the tip of an untamed wilderness to the thriving metropolis of today. And through Cormac's remarkable adventures in both love and war, we come to know the city's buried secrets – the way it has been shaped by greed, race, and waves of immigration, by the unleashing of enormous human energies, and, above all, by hope. via Amazon
Recommended: First off, this book is not for everyone, I felt as if there was some fetishizing going on and I enjoyed the beginning and middle, not so much the and, but I would recommend this book because it sheds light a historical time in New York and is made up of majority POCs.
5. The Long Way to a Small, Angry Planet by Becky Chambers
Summary: A rollicking space adventure with a lot of heart
When Rosemary Harper joins the crew of the Wayfarer, she isn't expecting much. The patched-up ship has seen better days, but it offers her everything she could possibly want: a spot to call home, a chance to explore the far-off corners of the galaxy, and some distance from her past. via Goodreads
Recommended: It was beautiful to read about different species of beings, different cultures, physical attributes, gender identities.
Hope you enjoyed this list, please look forward to the final list. Also, what some books you'd recommend?
Check out The Five Books Recommended By My Friends pt 1